Erkend opleider BHV – EHBO
ERO Emergency Response Officer
Are you looking for a professional course to qualify as a company Emergency Response Officer (BHV)?
Our ERO course offers everything you need to become competent and skilled as the first link in the emergency assistance chain. In one day you will learn how to raise the alarm, the basic skills to help a casualty, resuscitate, extinguish a starting fire, and how to evacuate. Our course guarantees that you master the necessary qualities and skills to function as a company emergency response officer, as laid down in the NedCert competence profile.
Register today for our emergency response officer course and be ready to act in emergency situations!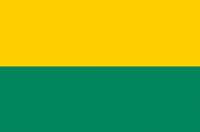 Here's what you will learn during your ERO course day
Experience a special day and step into another world, which can become reality on your own work floor.
This training day also is suitable as a refresher or when someone has done a BHV course before at another organisation.
Meet the professional who will guide you
Classes are taught by our NedCert certified instructor Sylvia Kouijzer, who provides compact no-nonsense courses with many practical exercises in a modern way. By applying a balanced mix of learning styles, the course components are fun, educational and engaging from start to finish, both online and during the course day. We keep the groups small so that you receive a lot of personal attention.
Je weet van te voren nooit wat je kunt verwachten maar deze cursus was heerlijk "handson". Goeie praktijk voorbeelden en ondanks de corona maatregelen intiem, boeiend en waardevol. Ik hoop dat ik het geleerde nooit hoef te gebruiken maar als het wel het geval is ben ik er klaar voor. Over 2 jaar laat ik me graag weer bijscholen door Silvia.
Super goede training! Er wordt heel professioneel les gegeven. Absolute aanrader.
Fijne BHV middag gehad, ik ben weer helemaal up to date, veel geoefend en voldoende ruimte voor vragen!
Fijne duidelijke instructie!
Fijne training gehad, veel van opgestoken!! Goed uitleg gekregen, fijne sfeer. Zou zeker de volgende keer weer bij Sylvia de training afnemen.
Dagje BHV van Sylvia gevolgd, heel tevreden en veel geleerd. Kortom een aanrader.
The ERO certificate is valid for 2 years
The examination is conducted by NedCert Certification according to ISO 17024. If someone succeeds, he receives a certificate Emergency Response Officer (BHV). The certificate is valid for 2 years.
The price of the ERO course includes the textbook and the use of emergency response training materials, bandages, AED's, extinguishers.
Use the training funds in your industry. They often contribute to training costs.
Sign up for the
BHV course in English
Frequently Asked Questions
Read the reviews and experiences of fellow participants