Erkend opleider BHV – EHBO
ERO Emergency Response Officer
Are you looking for a professional course to qualify as a company emergency response officer (BHV)?
Our ERO course offers everything you need to become competent and skilled as the first link in the emergency assistance chain. In one day you will learn how to raise the alarm, the basic skills to help a casualty, resuscitate, extinguish a starting fire, and how to evacuate. You also learn how to treat casualties with respect. Our course guarantees that you master the necessary qualities and skills to function as a company emergency response officer, as laid down in the NedCert competence profile.
Register today for our emergency response officer course and be ready to act in emergency situations!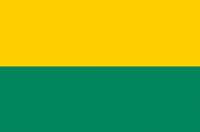 Content of the ERO course day
Experience a special day and step into another world, which can become reality on your own work floor.
This training day also is suitable as a refresher or when someone has done a BHV course before at another organisation.
Classes are taught by our NedCert certified instructor Sylvia Kouijzer, who provides compact no-nonsense courses with many practical exercises in a modern way. By applying a balanced mix of learning styles, the course components are fun, educational and engaging from start to finish, both online and during the course day. We keep the groups small so that you receive a lot of personal attention.
The ERO certificate is valid for 2 years
The examination is conducted by NedCert Certification according to ISO 17024. If someone succeeds, he receives a certificate Emergency Response Officer (BHV). The certificate is valid for 2 years.
The price of the ERO course includes the textbook and the use of emergency response training materials, bandages, AED's, extinguishers.
Use the training funds in your industry. They often contribute to training costs.
Sign up for the
BHV course in English
Frequently Asked Questions
Reviews, student experiences ...
Randa Bouyazdouzen
Fonteynenburg
Ik vond het heel leerzaam om hieraan deel te nemen, mijn complimenten aan de intstructeur die ons deze cursus heeft gegeven. Alles is heel goed en duidelijk uitgelegd.
Mariam Occhialini
Hoshizaki Europe
Trainer is great, explains well and clearly. Practical exercises are good and well done. Trainer is involving everyone, checking all participants have understood and could follow. Energizing and well prepared. Thank you.
Elisabeth Page
Embassy of Canada | Ambassade du Canada
Thank you for the fun learning day! On my part I have learned a lot and feel much more capable of using these skills in a real life situation. Thanks to the trainer she was great!
Maarten-Douwe Zeilmaker
Rever Interieurprojecten
Het was fijn dat de training op onze eigen locatie werd gegeven, alles werd uitvoerig doorgenomen met een deskundige begeleiding.
Viola Pinto
Embassy of Canada | Ambassade du Canada
Great course. Look forward to the refresher.
Suwilyne Da Costa Gomez
Arc Healthcare
Top cursus, veel nuttige informatie, vriendelijk en duidelijk.
Cleotie Alentajan
Hoshizaki Europe
Dear Sylvia, thank you so much for sharing your knowledge and expertise. I appreciate the practical examples. All the best!
Angélique Beets
Rever Interieurprojecten
Sylvia is een hele fijne docent die de stof, duidelijk, helder en bondig verwoordde. Daarnaast bracht zij een fijne, ontspannen sfeer mee en corrigeerde direct waar nodig. Bedankt voor de leerzame en leuke dag!
Melinda Breugom
Protestantse Gemeente Voorburg
Leuke, nuttige, praktijkgerichte cursus!
Iris van der Mije
DierenDokters Zandvoort
Sylvia heeft echt een prima BHV presentatie gehouden en op een zeer prettige manier tips en tools gegeven tijdens de praktische oefeningen. Ook gaf ze duidelijke antwoorden op onze vragen. Hartelijk bedankt!
Muriëlle de Hoog
Happy Nurse
Leerzame lesdag, fijne instructrice, goed verzorgde lunch en fijne afwisseling van praktijk/theorie.
Maria Petit
Synthesis Institute B.V.
Sylvia was lovely as a trainer. She got the message across in a light, fun and clear way. Very easy to learn with Sylvia.
Sylvia is een rustig en prettige instructeur. Het was een relaxte dag waarbij we veel geleerd hebben en ook wat gelachen.
Kimberly Scholte
Easy Montage & Techniek B.V.
Een super leuke leerzame BHV cursus gevolgd bij Sylvia, ze legt het leuk en duidelijk uit, geeft ruimte om vragen te stellen en weet duidelijk waar ze het over heeft. Een leuke no-nonsens manier van een cursus volgen. Ik kan het iedereen die een BHV cursus wil volgen aanraden.
Jessica Grotfeldt
Synthesis Institute B.V.
Sylvia was a fantastic instructor who was very patient and clear. The day was very informative and even fun. I would recommend this course and Sylvia!
Ronald Ruigrok
Ruigrok groep B.V.
Ik heb met plezier de cursus gevolgd. De oefenstof was duidelijk en de docente, was goed benaderbaar voor vragen en legde de stof goed uit.
Astrid Bernaards
Huisartspraktijk Soeter
Zeer rustige ontspannen sfeer. Duidelijke uitleg.
Mariëtte Verhoef
Huisartspraktijk Soeter
Hartstikke leuke en leerzame dag. Duidelijke informatie en met praktijk erbij een goed beeld krijgen van de informatie.
Ik heb nieuwe dingen geleerd, en nieuwe oefeningen gedaan die ik nog niet eerder in een cursus aangeboden heb gekregen.
Jubbe Rademaker
MultiSafepay B.V.
Bedankt, was leerzaam en zeer belangrijk.
Camille Boulet
Tony's Chocolonely
Definitely learned a lot today, and apart from being really useful skills, it's also something nice to share with colleagues.